"Herriman could usually be found seated at the drawing table amind crowquill pens, watercolor brushes, India ink, and bristol boards. There this gentle artist spent a lifetime creating magic for the newspapers of America."
Patrick McDonnell, Karen O'Connell, Georgia Riley de Havenon
KRAZY KAT, THE COMIC ART OF GEORGE HERRIMAN

Ok, I give up. It seems that writing a short biography of Herriman is beyond my reach...
Shame on me! But I don't feel like rewriting the wheel (hum...). There is plenty of web sites out there with wonderful bios of our prefered cartoonist!


Here is how the author thinks he looks like ...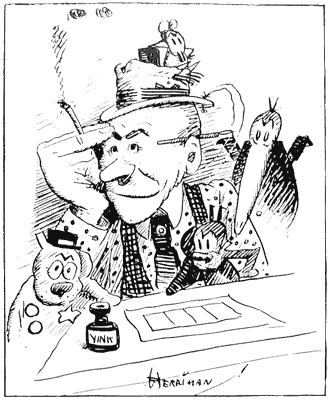 ... and there he really is.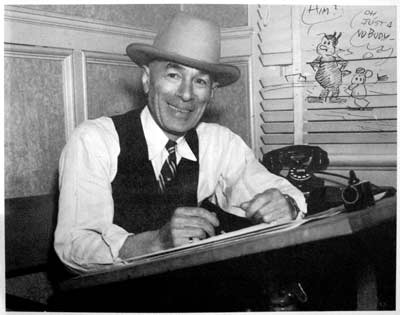 Just to show how nice he is with his creation.